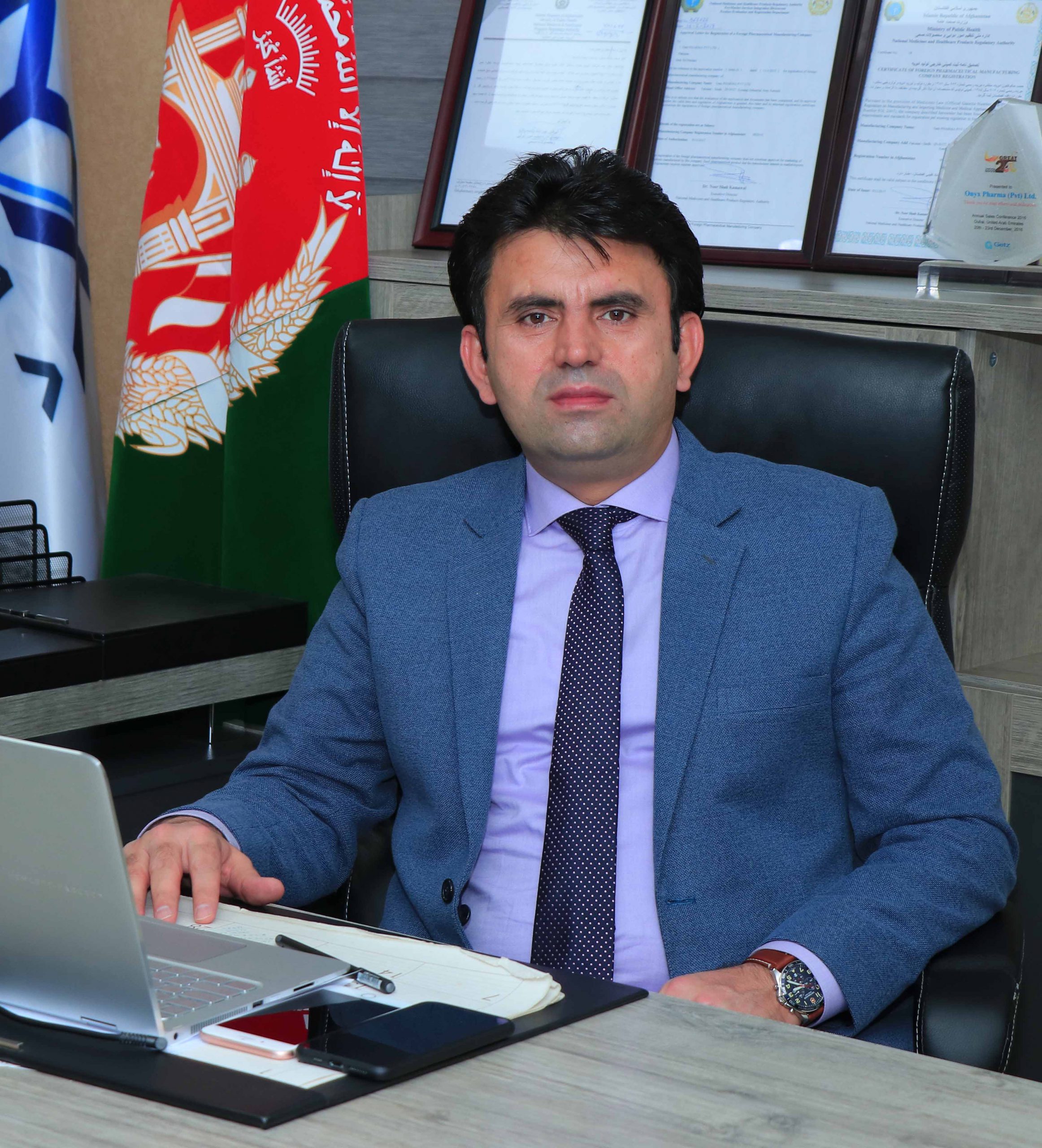 As the founder of Onyx Pharma Ltd, we create a company which is competitive, resilient, and innovative, allowing us to successfully navigate in a complex and constantly changing environment. In order to achieve this, we rely on being able to acquire, develop, and retain dedicated and highly-skilled professionals, who work passionately together. We are doing this by offering our employees a climate of responsibility, accountability, and respect where every employee has the opportunity to excel and develop to their full potential. One of my main tasks as a founder is to ensure that everyone knows their role and how they contribute to the success of the company. Together with our top management, we develop strategies and communicate these to our employees so that everyone understands the long term goal of the company. I am confident that we will be able to reach our goals step by step and meet the expectations of our stakeholders because… whatever we do… we do it with passion!
"Mohammad Alam Mangal"
Onyx Pharma  Ltd. is the number one distribution company in Afghanistan. | Onyx Pharma Ltd. is the largest distribution network all over Afghanistan.
Onyx Pharma is the leading Pharmaceutical distribution outfit based in Kabul, Afghanistan. Onyx Pharma started its operation in 2007 and has established 17 branches covering all the major cities and their peripheries across the country. This ability of Onyx Pharma ensures maximum customer reach of the products across the country in least time. Onyx Pharma delivers pharmaceuticals on a just in time basis to hundreds of medical professionals every day and have a very frequent presence at all the accounts nationwide.
Onyx Pharma is a licensed vendor and is committed to the safety and security of Afghanistan pharmaceutical chain, purchases directly from the manufacturer to ensure the originality of the brands.
Onyx Pharma beliefs in continuous improvement, hence addressing different components of supply chain, services and keeps on improving operational efficiencies. Onyx Pharma continuously invests in its people, systems and processes and hence have a bigger and more satisfied customer base.
Being the biggest and leading Pharmaceutical distributor in Afghanistan, we belief that customer is at the heart of the operations and their satisfaction is our prime goal.
Best Quality
Onyx Pharma works hard to import all the best quality Products to the country to help the market stand unique Among all other markets worldwide.
On Time Delivery
We always try our best to help our customers, Enjoy the Express and safe delivery services from Onyx Pharma anytime You need.
Reasonable Prices
We always care of our people in every condition, we Import high-quality products to the country with the Most cheap prices than any other companies in market.
Online Order Services
We care of our customers always, enjoy our Doorstep services At your pharmacies and hospitals from Onyx Pharma By calling Our Customer Services Number or directly send us your Orders To Our 24/7 WhatsApp Number.